For a healthy digestive tract
Control of intestinal microflora independent of pH
Support for the development and regeneration of the intestinal wall
Reduction of intestinal and systemic inflammation
Better animal performance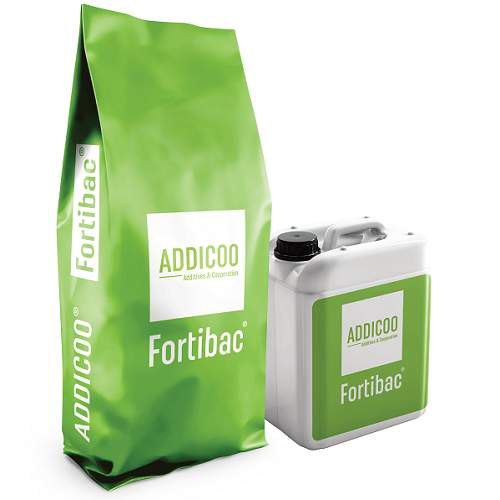 Fortibac®
The main effect of the product is an antibacterial effect (e.g. Clostridium sp., E. coli), which is pH independent.
Fortibac® modulates the microbiome, supports the immunity and integrity of the intestine and exhibits an anti-inflammatory effect.
Fortibac® is the optimal combination of esters of selected fatty acids with confirmed effect in the entire digestive tract.
technicAL DETAILS
Form - powder, liquid
Packaging - Fortibac® Powder: 25kg bag, Fortibac® Liquid: 20kg container, 1000kg IBC
(Not all products are available in all markets.)